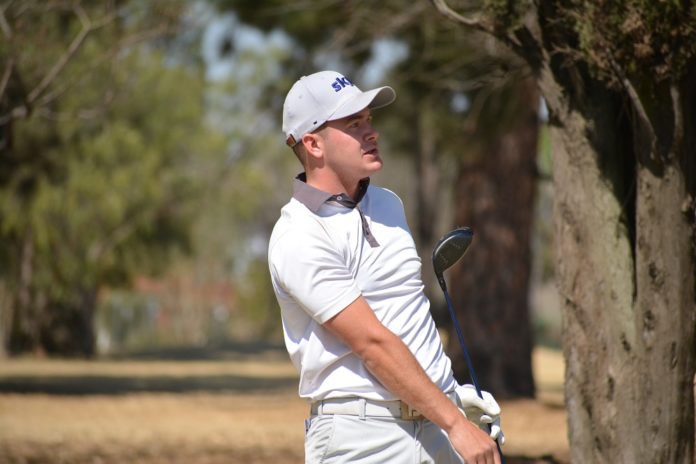 Herman Loubser held on to the lead on Tuesday in the second round of the Big Easy IGT Challenge Tour's Chase to the Sunshine Tour #33 at Pecanwood Golf Estate with a two-under-par 70.
He made five birdies and three bogeys to move to eight-under-par for the tournament after 36 holes. That gave him a two-stroke advantage over Michael Kok, who carded a three-under 69 to move into second. Amateur Slade Pickering was on five-under in third after signing for a fine 67, and Kyle McClatchie was in fourth on four-under.
"I didn't hit the ball quite as well as I did in the first round," said Loubser, "so the course didn't seem quite as wide as it did yesterday. I didn't finish well either, with two bogeys in the final three holes. But I went to the range afterwards and I think I found something, so we'll see in the final round."
Kok showed a return to the form which brought him victory earlier in the season with his three-under-par having just a single dropped shot in it. Pickering, too, got back to the form which brought him so much recent success and his five-under 67 was bogey-free. McClatchie, like Loubser had a two-under 70 with three bogeys on his card.
Only six players carded rounds under par in the second round, and only six-players were under par going into the final round, with previous winners on the circuit Ryan Tipping and Jason Froneman making up the balance of those players who will have the best chance of chasing down Loubser.
"I'll be playing with Michael," said Loubser, "and we play a lot together, so it will be a little like a practice round out there. I hope he plays well… I hope I play just a little better!"